What Does A Traeger Grill Come With?
When you are ready to buy a Traeger grill, make sure you consider what accessories you would like to add to your buying list. For your convenience, Traeger has made a number of Traeger grill accessories available to make sure your Traeger grill performs correctly and tailors you the best grilling experience. With the array of Traeger accessories available on the market, there are many features you can add to your Traeger to improve its efficiency and usability.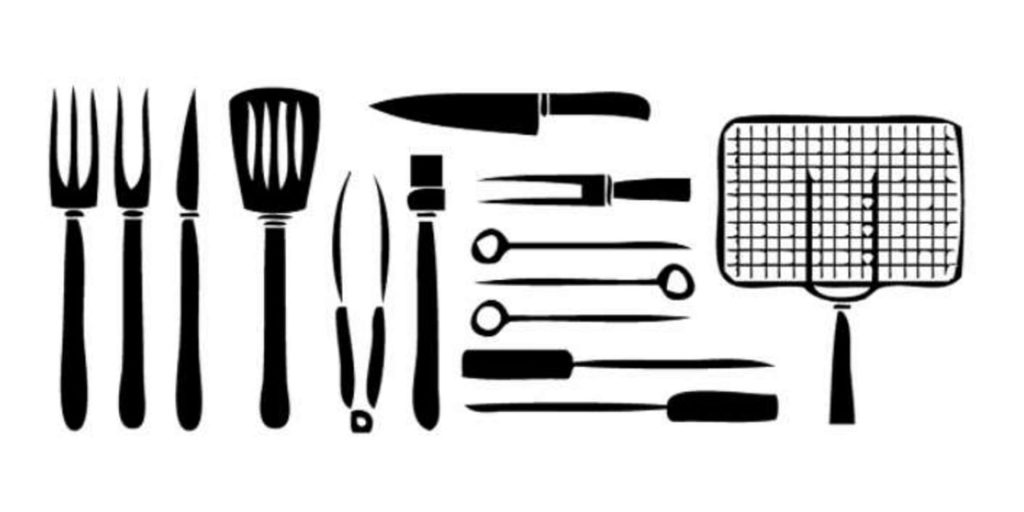 Does Traeger Come With Meat Probe?
Yes, the Traeger grill comes with the meat probe. It will help you to measure the temperature of the meat that is getting cooked inside the Traeger grill. You don't need to open the lead and check whether the meat is cooked or not. If you already know the recipe and know till what temperature you should cook the meat then you can set the temperature on the controller of the Traeger and can check whether the meat has reached the specific temperature while it is getting cooked. 
Does Traeger Come With Cover?
No, Traeger pellet grills do not come with the Traeger Cover and it is an optional accessory. However, it is an essential accessory if you are planning to keep your Traeger outdoors in the balconies, patios, or backyards. These covers will keep the Traeger grills safe from several environmental conditions.
Does Traeger Come With a Grease Bucket?
Yes, Traeger grills come with a grease bucket. The grease buckets are a convenient and cleaner way to collect oil from your Traeger grills. It is a must-have accessory to accompany you while grilling with the Traeger grills. It will allow you to collect the oil dripping from the Traeger grill while it is in operation. You should install it at the proper place before starting grilling in the Traeger grill. A little spill may also cause a serious injury, so you have to be very cautious about collecting the grease properly from the Traeger.
Does Traeger Come With Pellets?
Yes, the Traeger pellet comes with pellets. Traeger offers a great grill that gives your delicious food all the flavor it needs. Traeger's patented air pollution control system gives off less smoke and can keep the heat and smoke where it needs to be without producing harmful fumes. Traeger's pellet grills use a variety of pellet types that are made out of different woods to give you different flavors for your food. 
Does Traeger Come With Power Cords?
Yes, Traeger grills come with a power cord. When you first get your Traeger grill, there will be a power cord attached to it. You can use this to plug in the power from an electrical outlet. As electric supply through the power cord is the must-have thing to run Traeger grill. Even though it's a wood pellet grill it needs the power to run various parts to carry out various operations like controlling the temperature and operating the auger.
What Accessories Do I Need for my Traeger?
A Traeger grill is a popular smoker in the U.S. It's designed for smoking, slow cooking, grilling, and roasting. Traeger grills can smoke, grill, and sear as well as slow cook food. There is no need to light the grill because it lights automatically with the help of electricity. 
The Traeger grill comes with a number of accessories, and everything is well packaged and easy to assemble. You will need these accessories to efficiently use your Traeger grill and to get tasty and flavourful food out of it.
Traeger Grills Bucket With Lid 
Always take your time making sure what goes into your smoker is going to be responsible for the food taste. Wood pellets are the main fuel used in the Traeger Grill and can help improve the food taste and flavour. Wood pellets are more sensitive to the atmosphere. If it remains open to air it may expand and also can get rot. The easiest way to keep wood pellets safe is by keeping them dry, so put them in a Traeger Grills Bucket with Lid and keep it safe.
Stainless Steel Grill Basket
If you are cooking sweet potatoes, turnips, or any similar vegetable on the Traeger, use a stainless steel grill basket. This will help you keep the food from falling through the grill bars and, if you let it cool down in a single piece, you can use it as a serving bowl for the side dish!
Grill Cover
A good cover is important for winter storage. All Traeger covers are breathable to keep your smoker in good condition over the winter season. Furthermore, with a fitted cover, it's going to be much easier to move the grill around. A large/oversized cover will drag on the ground and get trapped under your feet. 
Grill Cleaner Oil
When it comes to keeping your Traeger cooking surface clean and safe there are a few things you have to make sure you have. If you're not using the right cleaning agent, you can ruin the inside of your grill and any surface that comes in contact with your food. You don't want that. You have to use wood and pellet cleaner specifically formulated for use in your grill.
So, while buying accessories, considering Traeger Grill cleaner oil is necessary. It will keep your grill clean and your food safe too.
Pellet Grills Folding Shelf
The Traeger Front Folding Shelf is currently only available and offered on selected models. If you are considering purchasing a Traeger grill you can visit their website to see if your model is available or check the spec list on the model you pick. As the Traeger front folding shelf is not always included with your Traeger grill you can buy it as an accessory. Because Pellet Grills Folding Shelf offers you an easily accessible way to cook or prep at meal times. The extra shelf space with this folding shelf is great for quick food prep. 
Conclusion
Traeger wood pellet grills come with various accessories. Some accessories you will get along with the Traeger grills however some accessories you will need to buy separately as per your needs and budget. All Traeger grill accessories are designed to make your grilling experience more comfortable and enjoyable.