Do Traeger Grills Need to be Plugged In?
Traeger grills require electricity to function. If you're planning to barbecue outside away from home, you'll probably need to consider charging your unit on a power inverter.
Traeger grills are wood pellet grills because the food is cooked with wood pellets heat. But they need electricity to operate several parts like a hot rod, thermostat, auger, and fan. The pellets are fed into the firepit with an auger which requires electricity. The pellets are then ignited by a small electric hot rod. You can set your temperature setting with a thermostat that requires electricity to operate.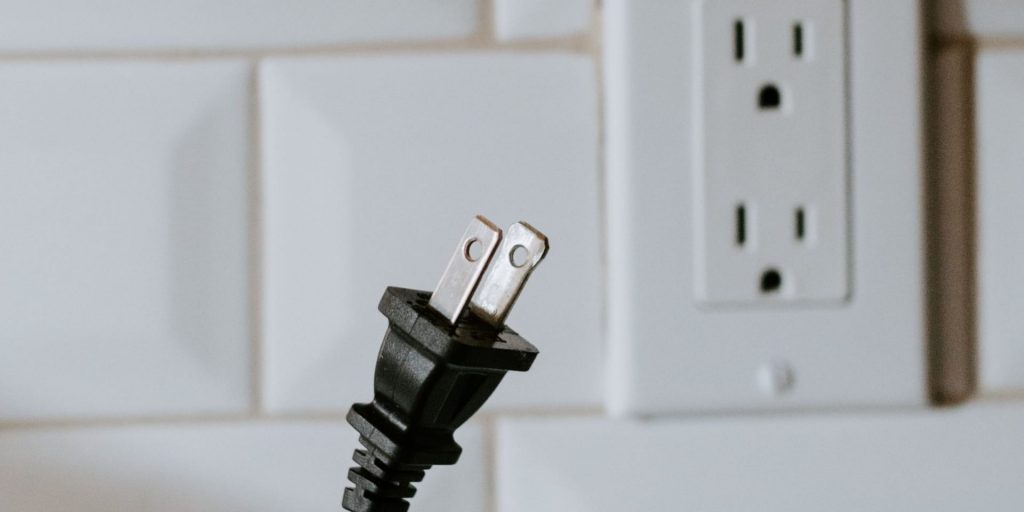 Can you use a Traeger without electricity?
You cannot use a Traeger grill without electricity since electronics used in Traeger grills needs electricity. The features like the digital control, pellet grills auger, and hot rod igniter require electricity to operate. So, if you are going camping, you may need to carry an inverter to plug the Traeger grill as it will not work without electricity.
How many amps does a Traeger grill use?
If you're planning to cook in a Traeger Grill, you need to understand how much power is being used by your Traeger grill. Your Traeger grill will need very little power to operate, but it will need more power in the beginning. It will need 4 Amps for the first 5-10 minutes of operation. Afterward, it will need only 1.5 Amps to keep the system running at a normal pace. 
Do Traeger grills use a lot of electricity?
No, it does not, the amount of energy used by these grills is minimum. Because it does not use electricity for cooking the food, instead it uses it to operate its system. There is a digital temperature controlling system that requires a continuous electric supply.
Is Traeger better than Big Green Egg?
Nothing compares to the delicious flavor of well-marinated wood-fired Traeger grills. They are best for BBQ and outdoor cooking as they are healthier than Big Green Egg. Big Green Egg uses charcoal to cook food which is not as safe as wood pallets.
Are Traeger pellet grills worth the money?
Yes, totally. Traeger has made a name for itself as a quality grill manufacturer thanks to its high-quality grills and great customer service. All Traeger grills are well built and use top-of-the-line components and designs. Traeger pellet grills are easy to set up and can be used to cook nearly everything you would want, like smoked, baked, or grilled recipes. 
Are Traeger pellet grills more expensive to operate?
Maybe the initial cost of the grill is on the higher side, but the cost per hour of cooking in a Traeger grill is not that expensive. A bag of 20 pounds pellets can deliver heat to cook for 6 to 20 hours depending upon the type of temperature setting you are using for your grills. So, pellet grills are not as expensive to operate as one may think in terms of fuel consumption. 
Can you replace a Traeger cord?
Yes, you replace the Treager cord. Because sometimes it might get short of plugging in; sometimes, it may break or spoil because of various reasons. While buying a new cord for your Traeger grill, make sure you are buying it from a good manufacturer so as to operate the grill safe and sound. 
How big of an inverter do I need to run a Traeger pellet grill?
As the Traeger pellet grill requires electricity to operate its internal system, you may need to buy an inverter. The inverter is the best option to generate electricity for your Traeger grill as they are sound-free. You can use a 400-watt inverter for your Traeger grills, but more than that won't be necessary as your Traeger grills only consume a maximum of 300 watts at the beginning of their operation.
Will a Traeger Run On a Generator?
You can run a Traeger on a generator in an emergency, but you have to consider the noise. It can sometimes be too loud, which can affect our environment. Instead of using a generator, you can also get an inverter as it's the most suitable option for outdoor cooking and grilling, and it is quieter and does not require extra fuel to operate.
Are Traeger Grills Easy To Use?
The Traeger grill is a fantastic investment that's simple to use. To operate the Traeger grill, you just have to plug it in with the power outlet on the side and start cooking your food. Then, everything is controlled by a large thermostat on the front panel of the Traeger grill. You can quickly turn up the temperature in the thermostat to increase or decrease the temperature for your favorite food. The stainless steel drip pan attached underneath will collect the excess fluid and oil from the food that is being cooked on the grill. 
So, it is a completely mess-free system that will allow you to cook your food safely away from home and have quality time with your friends and family by enjoying delicious fresh food in the beautiful surroundings of nature.
How Does a Traeger Grill Work?
Hardwood Pellets are used for cooking food quickly and evenly in The Traeger grill. Hardwood Pellets start burning by pushing the big fire button on the front of the grill. When you set the temperature on the thermostat at the front panel, the Smart Thermostat control system will control the grills' temperature evenly throughout the grilling process.
And the food will get cooked on the grills of the Traeger grill safely as the residues such as steam, oil, and food juices will get collected in the dripping tray present just beneath the grill. 
Conclusion
Traeger grills have become increasingly popular because they can cook food with wood pellets, healthier than charcoal and fossil fuel. Even if these grills use wood pellets for cooking, the grill still needs to be plugged in to operate various parts like an auger, a thermostat, a hot rod, and a fan.
So, if you want to cook something away from home, it is necessary to make an alternative arrangement for a power supply for your Traeger grill. Like you can buy an inverter of 400 watts to supply electricity to the Traeger grill.