What Are Plastic Outdoor Rugs Made Of? (Are They Better?)
Not all rugs are made of wool or cotton. You can also purchase plastic outdoor rugs for your home or patio. In this article, you will learn more about what these rugs are made of.
Outdoor rugs are usually made from synthetic fiber yarn. Most outdoor rugs are made of 100% polyester (similar to indoor throw rugs), wool, polypropylene webbing, or nylon. Natural fibers like cotton, wool, silk, and hemp are not used in outdoor rugs due to their durability and ability to absorb moisture. Synthetic fibers are generally chosen for outdoor rugs as they are less expensive and easier to clean.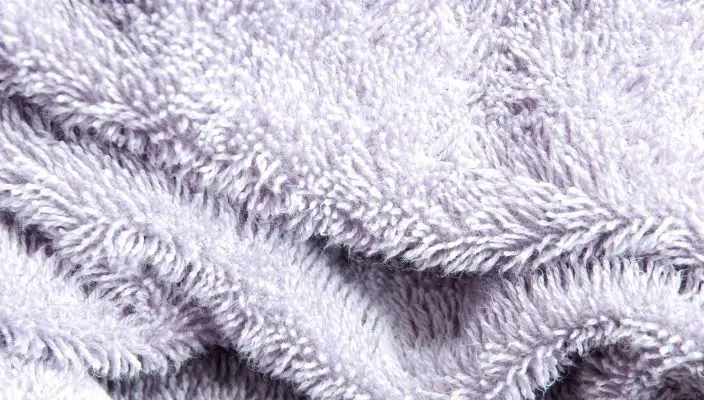 Plastic outdoor rugs are made from 100% recycled polypropylene recycled material derived from plastic bottles, containers, and packaging materials.
These increasingly popular rugs are long-lasting and durable and feature state-of-the-art colorants and UV protectors.
Why Are Plastic Outdoor Rugs Good For Outdoor Areas?
When it comes to your next outdoor setup, you want a piece of fabric that won't rip or peel from the seams. Outdoor rugs should be lightweight, washable, and durable enough to withstand multiple washes without losing their shape. 
Plastic, in general, is the best material for outdoor rugs because it resists tearing. While polypropylene has years of proven uses in manufacturing, recent projects have shown that it can come in handy in outdoor settings. Plastic material can stand up to all-natural elements and washes well with various cleaning agents. 
Are Plastic Rugs Slippery?
Plastic rugs are not slippery; instead, they cover slippery areas from being slippy, like one near a pool. Plastic outdoor rugs are not slippery because they have a rubberized backing that is intended to resist slips and falls.
In general, polypropylene is considered the most reliable and long-lasting type of outdoor rug that can cover your outdoor space like grass, poolside, and dining area.
Is A Polypropylene Rug Good?
Yes, polypropylene rugs are good. Polypropylene rugs are made to cope with extreme weather, messes, and scratches; polypropylene rugs are incredibly resilient and can quickly bounce back from wear and tear. This resilience makes them incredible rugs for both indoor and outdoor spaces. 
There are many benefits to using polypropylene rugs in your home. The look of the outdoor rug is pretty attractive, and they give you much comfort when you want to move around your outdoor spaces.
Are Polypropylene Rugs Safe For Pets?
Yes, polypropylene rugs are safe for pets. Made of strong and safe synthetic fibers, these outdoor rugs are completely nontoxic, making them perfectly safe for your pets. You can feel confident that your dog, cat, bunny, or other animals can play safely and freely on your area rug without sacrificing their health.
Polypropylene has been used for almost 50 years to make plastics for commercial purposes. This means that it's considered safe for dogs and cats to play on a carpet made from this material in most cases. 
Are Polypropylene Rugs Waterproof?
Polypropylene is made from synthetic materials and is a great waterproof outdoor rug.
A polypropylene rug will not absorb water as quickly as other rugs because of its insulating properties. It has an impressive list of properties that makes it the best choice for a durable outdoor rug. For example, it is flexible and can quickly dry in between uses without any mold forming. 
Can You Vacuum Polypropylene Rugs?
Yes, you can. Polypropylene has a high strength which helps it endure frequent vacuuming. But, it would be best if you are sure it is going to be done correctly. The most effective method of cleaning polypropylene rugs is regular vacuuming. This method will give your rug a thorough cleaning, removing all contaminants such as dirt, dust, and dead leaves.
Are Polyester Rugs Better Than Polypropylene?
Polyester rugs are better than polypropylene rugs at keeping their texture, and they won't become dull as long as you take proper care about cleaning and drying. 
What Type Of Rug Material Is Easiest To Clean?
Since outdoor rugs are exposed to most environmental conditions like dust and other things, cleaning is important to look after while choosing the rug type. We are mentioning a few of the rug materials that are easiest to clean.
Polypropylene 
Wool 
Jute
Cotton
Conclusion
Plastic outdoor rugs are made out of recycled polypropylene fibers. Polypropylene fibers are recycled material derived from plastic bottles, containers, and other packaging materials. These are the most eco-friendly, non-toxic materials that you may choose. Plastic outdoor rugs stand up to heavy wear and tear and are waterproof.