Is Cedar Good For Outdoor Shower? 4 Reasons Why and Alternatives
Cedar is a type of wood used in many outdoor projects, but did you know that it's also great for outdoor showers? In this article you'll learn everything about this beautiful wood.
Cedar is a naturally strong wood that is resistant to rotting and decay. It is also easily customizable with the addition of stain. Cedar is popular because it blends well with exterior finishes, like cedar siding, shingles, or shakes. Cedar can also be stained to provide a natural-colored shower stall.
Cedar is also a strong and durable wood, which makes it an excellent choice for outdoor showers.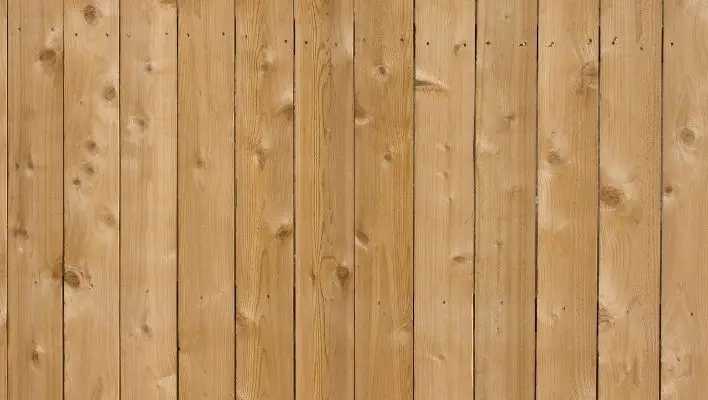 There are a few materials that can be used to construct a good-looking outdoor shower. The material you choose does not have to be exotic and hard to find, and If you are looking for inexpensive materials to build your next shower, then cedar could be the best option. 
You can not only be more comfortable when showering, but the material can last for years if treated with little care. It is waterproof, resistant to bugs, mildewing, warping, sagging, and weather changes.
Reasons Why Is Cedar Good For Outdoor Showers?
The question is why you should use cedar over other wood materials in the market. Why is it the most popular choice among people for an outdoor shower system?
Here are a few pointers which will give you a brief idea about the cedar.
Naturally Waterproof
There are many things to appreciate about cedar. Cedar doesn't warp, chip, or stain even if it is opened to water every day. It is naturally waterproof, thanks to its oil content, which protects itself from moisture and keeps color vibrant.
Bug Repeller
Cedar is a bug repeller. The very same oil present in the cedar wood that prevents moisture also resists bug and fungal growth to build on its surface. Cedar will remain stable throughout all the weather conditions.
Aging And Weathering Makes It Look Better
Whatever the weather outside, the cedar shower will shine brightly with its vibrant color. It does not decay with aging but instead; looks better even after it is exposed to all outdoor weather conditions.
Outstanding Durability
Unlike other outdoor wood shower materials, cedar will have outstanding durability. Once you install a cedar shower system, you do not need to worry about changing the system for years.
Good Insulator
Cedar as flooring for outdoor showers will help regulate the temperature. Even if it is hot and sunny outside it will not burn your feet on the cedar shower's floor.
Quite Affordable
We can not say that it is very affordable. But if we compare cedar with other wood materials, we would say it is quite affordable than others. The price that you will need to pay for cedar will be worth it. Because it is super durable, looks great, bug repellent, and a good insulator against the sun.
Can I Use Cedar In The Bathroom?
Cedar is a good material for a bathroom because it is moisture resistant, mildew resistant, bug resistant, and easy to maintain. Cedar is 100 % natural so it is safe for your health, and you can install it indoors without any harm.
Does Cedar Need To Be Waterproofed?
Even if cedar contains water-resistant, natural oil, it loses its oil if constantly exposed to the water. So, we need to waterproof cedar with an oil-based sealer that will replenish the lost oil. Using cedar in your outdoor shower system will need to waterproof it every two years to keep it safe.
Best Wood Options For Outdoor Showers?
Cedar, teak, and Brazilian ironwood are the best and toughest woods to use for outdoor benches and outdoor showers as they are weather resistant. You can construct a bench out of these woods, or a shower stall or shower door.
Teak
Teak is a great wood for outdoor showers; it acts as a natural fungicide and comes in a wide range of colours, which allow you to match your colour theme to the rest of your garden. Although teak isn't the most resistant wood in terms of weathering (e.g. staining), its beauty and simplicity really mean that even novice landscapers can get excellent results from their DIY projects, and also make it a popular choice for homeowners in need of showers.
Brazilian Ironwood
Brazilian Ironwood is another great wood option for outdoor showers, and it resists mold and mildew. It has a rich walnut-orange color, like oak, but it's more stable meaning it won't become brittle like oak unless you abuse it. If you want to instill some Brazilian history in your outdoor shower, this is a great-looking and easy-to-apply wood option.
Conclusion
Choosing suitable materials for your outdoor shower is a crucial part of having a long-lasting product. The materials you choose should be waterproof, resistant to moisture and weather changes. And cedar satisfies all these. Cedar is a strong wood material, will last longer than weak ones, and will not warp, twist or break when the weather changes.