What Is The Best Wood For Outdoor Planters?
Wood planters are beautiful and warm, environment friendly making them a great choice for patios, balconies, and home gardens. Using wood that you acquire from your local garden store is an easy material to use and will work well with the planters. There are many wonderful wooden boxes you can find that are inexpensive and can be used as an outdoor planter. Nearly all of them can be turned into charming, interesting planter boxes for use indoors or outdoors.
Turning old wooden containers into planters can also make an aesthetic design statement. Repurposing wooden containers, planters, and other items is a great way to show your skill that you can transform almost anything into a useful piece of garden furniture.
But it is important that you choose the best wood for your outdoor planters that will last longer and do not cause decay over the period due to moisture and soil.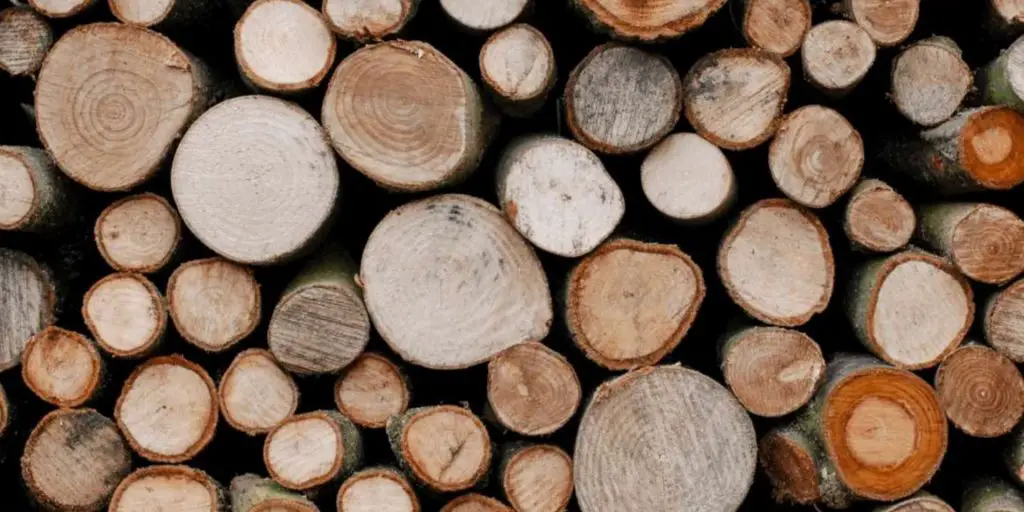 Common Type Of Wood For Outdoor Planters
Cedar and redwood will be the strongest woods for outdoor planters. Redwood isn't as strong as cedar, but it does provide more protection to your plants. Teak is also a strong kind of wood because it's resistant to pests and rot. Cypress is the weakest of these woods, but it is still a good wood for planters since it can be treated to prevent insects and rot.
What Are the Best Wood For Outdoor Planters?
Wood planters are mostly used for outdoor gardening because they are durable, affordable, and look attractive. There are a variety of wood types out of which planters are made. But few wood types are most popular to make planters. We are mentioning the best wood for the outdoor planters are as per the following:
Cedar
Cedar has lovely qualities as an outdoor planter. It lasts longer and is a favorite because most people can't afford to replace wood planters very often. Cedar has a natural resistance, making it the best wood planter for the outdoors. So many people opt for this affordable alternative and cedar, is an ideal choice. While selecting the best outdoor planters it is important to ensure the health of plants to encourage fresh growth and produce beautiful flowers. And Cedarwood ensures great healthy plants.
Redwood 
Redwood planters are an excellent choice. They are durable and can retain moisture, making them a great choice for many landscaping applications. Redwood has excellent durability, and it can be easily maintained. It's perfect for people who like to keep their plants looking nice and healthy. It has minimal maintenance requirements with minimal decay issues, so it is ideal for garden lovers who want their plants to stay beautiful over time.
Douglas Fir
Douglas Fir is considered to be the most affordable choice for you. It is the cheapest type of wood used to construct raised wooden boxes. Moreover, it also lasts from five (5) up to seven (7) years! It is also worth mentioning that Douglas Fir wood is fairly rot resistant. However, it is relatively prone to insect attacks, so you have to be careful and perform maintenance procedures from time to time. 
In terms of workability, Douglas Fir is also a material that can easily be worked with. It typically machines well, but has moderate blunting effects on cutters. Moreover, the Douglas Fir wood accepts stains, glues, and finishes. 
How Do You Keep Wooden Planters From Rotting?
Wood if not protected can start decaying and rotting. The best way to prevent planters from rotting is to line them with a liner that is impervious to water and fungi. The lining helps prevent the rotting of the wood when the wood is wet with water.
Pressure Treated Wood Safe For Planter Box?
Properly built, pressure-treated wood is safe for plants. There are no toxins in treated wood that can cause health problems to you if you are growing vegetables and also to your plants. Pressure-treated wood will not rot or degrade over the constant usage of soil and water and also will give your plants a healthy environment to grow in a better way and get lots of fruits and vegetables for your happiness.
Can You Use Plywood For a Planter Box?
Yes, you can use plywood for your planter box. But the only thing is that you will need to replace it every year as it may not sustain more than a year. You can build your planters with some DIY hacks with Plywood. There are many videos available online on YouTube to build your planters with plywood. 
Do I Need To Line a Wooden Planter Box?
If you want your wooden planters to last for years, you should always use a liner. You can select from a variety of liners, available in the market to safeguard your wooden planters. But make sure you are making proper holes to escape water in the liners at the bottom of the planters. If you will not put the liners in a proper way it may cause the plants not to grow at a faster pace and have fruits and vegetables as you might be willing to get from your plants.
Conclusion
Wooden planters are the best planters as they are environmentally friendly and also look attractive in your outdoor spaces like patio, backyard, or deck. These planters come in a variety of wood types such as cedar, redwood, plywood, Cypress, teak wood, and many more. And out of all those cedar and redwood are the best wood types that go perfectly with planters that are durable and provide a healthy environment to the plants growing inside.