What Is The Purpose Of A Throw Blanket?
Throw blankets are decorative pieces of fabrics used as a throw over furniture like beds, sofa sets, chairs and other seating areas. 
There are multiple colours and designs available in throw blankets, and they are made up of different fabrics like wool, silk, velvet, cotton, microfibres, nylon, wool and many more. 
The primary purpose of a throw blanket is to enhance the beauty of your interiors. Because it is made up of vibrant colours, prints and patterns, they add their beauty to the places like living rooms and bedrooms. They are easy to throw anywhere, and still, they look beautiful in whatever shapes they are thrown. The other purpose of this throw blanket is to provide you warmth during the winter season or cold days.
As you can throw them over the seating areas, it is easy to grab them whenever you need them. You will not need to grab your big blankets in places like living rooms on cold days.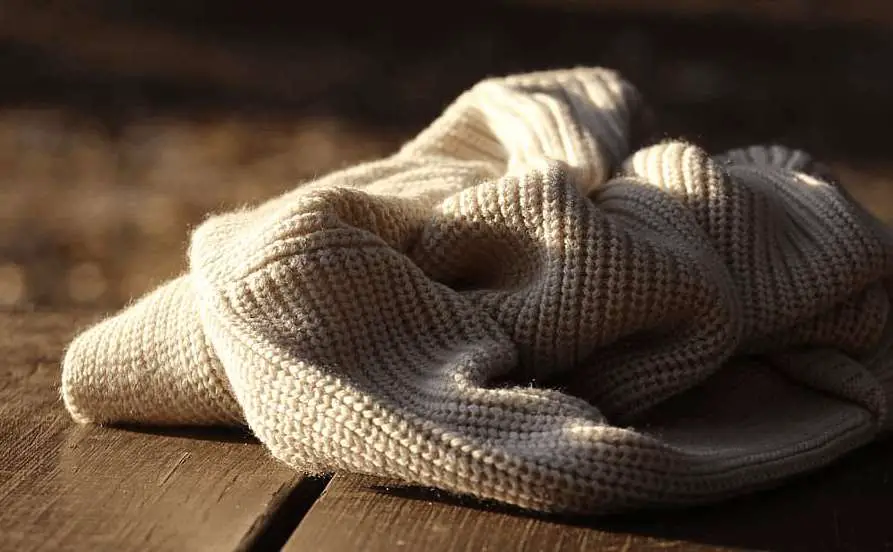 Can You Sleep With A Throw Blanket?
Whether you can sleep with your Throw Blankets or not depends on the type of material and the length you are choosing. If it is big enough, you can indeed sleep with a throw blanket. Also, it is required to check the material type it is made up of. Usually, all the throw blankets are made up of fabrics that are smooth on your skin. Because they are made for dual purposes, one is to decorate your living spaces, and the other is to provide you warmth during the winter seasons.  
Do I Need A Throw Blanket?
In today's modern houses, you will see throw blankets are the most commonly used indoor furniture. You do need throw blankets, but definitely, you would like to have them.
They add extra charm and beauty to your seating and sleeping areas. They also can be used as blankets and are the must-have piece of decorative items that you will fall in love with. 
 Suppose you are wondering where you can buy them. Then going online is the best way to grab the throw blanket of your choice. 
Why Are Throw Blankets Called Throw Blankets?
Throw blankets are called throw blankets because they are thrown and are not spread or draped over the furniture. They look beautiful even though they are lying in whichever shape they are thrown. You do not need to worry about it getting wrinkled or not lying in the proper shape. They look perfect; however, they are spread over the furniture of your choice.  
What Are The Blankets At The End Of The Bed Called?
The blankets at the end of the bed are called throw blankets. They are thrown at the end of the bed to make it look beautiful and also allows you to use it simply without taking the effort of folding and unfolding it all the time. These throw blankets are great for an afternoon nap as you won't need to unfold your blankets and then again need to fold and keep them. These throw blankets are easy to reach and easy to maintain, and they look beautiful in whichever shape they are spread.
How Many Throw Blankets Do You Need?
Generally, in-home, if you want to use it as a decorative piece, then 1 or 2 throw blankets will be fine. You can put it in the living room over the sofa and one more you can use in the bedroom. If you want to sleep with throw blankets in the night, then it will be good if you grab two throw blankets at a time.
What Color Should Your Throw Blanket Be?
You can choose the colour of your throw blankets as you want. Usually, it will be good to match them with the colour of your curtains or the wall colours. But you can also go for vibrant colours that can go with any of the interior decors. 
How Do You Arrange A Throw Blanket On A Couch?
Arranging your throw blanket on a couch does not require any skill set. You can throw them over the arms of your couch or can drape them in one corner of your couch, you can also arrange your pillows over the throw blankets. You can also lay straight over the seating areas to avoid stains. 
Doing some styling with the throw blankets is also possible. You can have two or more multiple coloured throw blankets and style them the way you want. Styling your sofa with throw blankets is fun. It can completely change the look of your sofa and make it look even cosier.
Conclusion
The throw blankets are attractive pieces of fibre and usually are used for enhancing your living spaces. Throw blankets come in different fabrics, colours and designs. Usually, they are used to add extra charm to the living areas and also to the bedrooms. The primary purpose of this throw blanket is to decorate the room and provide warmth during cold days.